Sidho Kanho Birsha University Exam Result 2023
Onlineresultportal.com | Updated: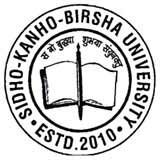 Sidho Kanho Birsha University is a State University established in 2010 at Purulia District in the Indian State of West Bengal. This University is named after the great tribal Santhali leaders – Sidho Murmu and his brother Kanho Murmu and lastly Birsa Munda of the Munda tribe who has taken the valor to fight against the British Empire. This University aspires to be an important centre of higher learning and top-rated research especially in the field of promoting and protecting indigenous culture and language. This academic institution is recognized by the Government of West Bengal and University Grants Commission.
Apart from providing higher education, Sidho Kanho Birsha University is also an affiliating University providing affiliation to over 25 colleges out of which 19 are degree colleges, 4 are B.Ed colleges and 1 private college. Around 2000 students were studying in departments of Bengali, English, Sanskrit, Santali, History, Political Science, Philosophy, Education, Physics, Chemistry, Mathematics, Commerce, Economics, Sociology, Tribal Studies, Geography, Zoology, Performing Arts and Tribal Studies. The facilities provided by this University to its students and staff are world-class level which includes good buildings, library, hostels, guest houses, computer centre, healthcare centre and many more on the list. Moreover, various research programmes and events are also conducted by the University to provide a better platform to its students and scholars.
Students interested for admission at Sidho Kanho Birsha University can check its official website – www.skbu.ac.in for admission notifications, courses, important updates and University events. Moreover, www.onlineresultportal.com is also helpful for the students to get information about other Universities situated in all States of India.

Details of Sidho Kanho Birsha University
Name
Sidho Kanho Birsha University
Affiliations
UGC
Contact No
03252 202 419
Website
www.skbu.ac.in
Founded
6 July 2010
Email
registrarskbu@gmail.com
Address
Ranchi Road, P.O.- Purulia Sainik School, Purulia
City
Purulia - 723104
State
West Bengal
Country
India
List of courses offered by Sidho Kanho Birsha University

Degree
Duration
Arts Courses
B.Ed.
2 Years
M.A. (Anthropology)
2 Years
M.A. (Bengali)
2 Years
M.A. (Economics)
2 Years
M.A. (Education)
2 Years
M.A. (English)
2 Years
M.A. (Geography)
2 Years
M.A. (History)
2 Years
M.A. (Philosophy)
2 Years
M.A. (Political Science)
2 Years
M.A. (Sanskrit)
2 Years
M.A. (Santali)
2 Years
M.A. (Sociology)
2 Years
Post Graduate Diploma in South Asian Studies
1 Years
Diploma in Chhau
1 Years
Diploma Course in Jhumur
1 Years
Post Graduate Diploma in Women's Studies
1 Years
Science Courses
B.Sc. (Hons.) + M.Sc. (Psychology)
5 Years
M.Sc. (Chemistry)
2 Years
M.Sc. (Mathematics)
2 Years
M.Sc. (Physics)
2 Years
M.Sc. (Zoology)
2 Years
Commerce Courses
M.Com.
2 Years
List of colleges affiliated with Sidho Kanho Birsha University

City
College Name
Purulia
1
Achhruram Memorial College
2
Balarampur College
3
Jagannath Kishore College
4
Mahatma Gandhi College
5
Netaji Subhas Ashram Mahavidyalaya
6
Panchakot Mahavidyalaya
7
Raghunathpur College
8
Ramkrishna Mahato Memorial Teachers' Training College
9
Sponsored Teachers' Training College
10
Vidyasagar Foundation School of Education and Training - VFSET