Tamil University Exam Result 2023
Onlineresultportal.com | Updated: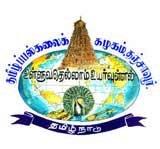 The Tamil University is a State University established by the Tamil Nadu Government at Thanjavur in 1981 with a mission to provide extensive research in Tamil language and developed study in areas of linguistics, translation, lexicography, music, drama, manuscriptology as well as various fields of science. The 900 acres campus of Tamil University is filled with administrative blocks, academic buildings, library and all sort incredible infrastructures and modern facilities. Moreover, the University Grants Commission (UGC) has approved recognition upon this University and all the regular courses and distance education programmes of this University are recognized by the University Grants Commission (UGC) and the State Government of Tamil Nadu.
The unique factor of Tamil University is that it functions as a high-level research centre in Tamil language, literature and culture. Quality education is imparted by the faculty members of this University to the students who gain the postgraduate degrees and diploma courses. Here the higher education is imparted in various disciplines by the faculties of Arts, Manuscriptology, Tamil Development, Languages and Science. Here students get to study Sculpture, Music, Drama, Epigraphy, Literature, Ancient Science, Siddha Medicine, Architecture, Computer Science and many more interesting subjects on the academic list of Tamil University. Moreover, the library and museum of this University consists of rare old manuscripts of Tamil literature and culture. The University also has its own publication house.
Interested students are advised to check the University website- www.tamiluniversity.ac.in carefully for details regarding admission, courses, admission forms, fees structures and notifications. Moreover, www.onlineresultportal.com is also an useful educational online destination to provide information of all Indian Universities.
Details of Tamil University
Name
Tamil University
Affiliations
UGC
Contact No
04362 227 040
Website
www.tamiluniversity.ac.in
Founded
1981
Email
info@tamiluniversity.ac.in
Address
Tamil University Road, Thanjavur, Tamil Nadu 613010
State
Tamil Nadu
Country
India
List of courses offered by Tamil University

Degree
Duration
Arts Courses
B.A.
3 Years
B.A. (History)
3 Years
B.Ed.
1 Years
M.A.
2 Years
M.A. (History and Archaeology)
2 Years
M.A. (History of Art)
2 Years
M.A. (Music)
2 Years
M.A. (Tamil Literature)
2 Years
M.Ed.
2 Years
M.Phil.
2 Years
Diploma in Performing Arts
1 Years
Certificate Course in Tamil
1 Years
Certificate Course in Music
1 Years
Certificate Course in Telugu
1 Years
Science Courses
M.Sc.
2 Years
M.Sc. (Biomedical Science)
2 Years
M.Sc. (Computer Science)
2 Years
M.Sc. (Earth Science)
2 Years
M.Sc. (Environmental Science)
2 Years
Ph.D.
2 Years
Management Courses
Post Graduate Diploma in Environmental Management (PGDEM)
2 Years
Commerce Courses
B.Com.
3 Years
Information Technology Courses
Diploma in Computer Application (DCA)
1 Years
Yoga and Naturopathy Courses
B.A. (Yoga)
3 Years
M.A. (Yoga)
2 Years
Diploma in Yoga
1 Years
List of colleges affiliated with Tamil University

City
College Name
Tiruchirappalli
1
Arignar Anna Government Arts College