About Tilka Manjhi Bhagalpur University, Bhagalpur
Onlineresultportal.com | Updated: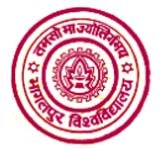 Tilka Manjhi Bhagalpur University is a State University which is located in Bhagalpur district in Bihar. This University having established in the year of 1960 was initially having its local colleges affiliated to Patna University. Earlier Tilka Manjhi Bhagalpur University was known as Bhagalpur University, this was renamed into its present name in the year of 1991 in tribute of Tilka Manjhi- a native freedom fighter.
The expansive 264 acres campus of Tilka Manjhi Bhagalpur University consists of more than 34 University departments with the faculties of Humanities, Social Sciences, Commerce, Law and Education. Over 1, 20,000 students spin their dreams of having a bright future study in this University. Here UGC has provided affiliation to this University and a NAAC accreditation makes this Public University one of the most prestigious educational institute in Bihar. There are also more than 29 affiliated local colleges which provides quality education. Tilka Manjhi Bhagalpur University also boasts about having the prestigious research centres:
Agro-Economic
Bioinformatics
University Computer Centre
Regional Studies
Research Service Centre
Here the faculty of Science, Social Sciences, Humanities, Commerce, Management Studies and Law offers undergraduate, post-graduate and doctorate programmes. The research projects undertaken by UGC in Tilka Manjhi Bhagalpur University provide international and national exposure to its students and scholars where they get the right platform to show their credibility. In this regards in order to develop the future of the students at international level this University has tied its academic and research relations with University of Vienna, The University of Bristol, The University of Kent, University of Lyon, and University of Notre Dame.
To know more about Tilka Manjhi Bhagalpur University you may check www.tmbu.org which will provide you all the important details about this University. You may also go for www.onlineresultportal.com for gaining access to the details of other Indian Universities also.

Details of Tilka Manjhi Bhagalpur University

Name
Tilka Manjhi Bhagalpur University (TMBU)
Affiliations
UGC
Contact No
0641 262 0100
Website
www.tmbuniv.ac.in
Founded
12 July 1960
Email
info@tmbuniv.ac.in
Address
Tatarpur, Bhagalpur, Bihar 812007
State
Bihar
Country
India
List of courses offered by Tilka Manjhi Bhagalpur University

| Degree | Duration |
| --- | --- |
| Arts Courses | |
| Bachelor of Library and Information Science (B.Lib.I.Sc.) | 1 Years |
| D.Litt. (Arts) | 2 Years |
| M.A. (Ancient Indian History and Archaeology) | 2 Years |
| M.A. (Anthropology) | 2 Years |
| M.A. (Bengali) | 2 Years |
| M.A. (Economics) | 2 Years |
| M.A. (English) | 2 Years |
| M.A. (Gandhian Studies) | 2 Years |
| M.A. (Geography) | 2 Years |
| M.A. (Hindi) | 2 Years |
| M.A. (Home Science) | 2 Years |
| M.A. (Maithili) | 2 Years |
| M.A. (Mathematics) | 2 Years |
| M.A. (Music) | 2 Years |
| M.A. (Persian) | 2 Years |
| M.A. (Philosophy) | 2 Years |
| M.A. (Political Science) | 2 Years |
| M.A. (Psychology) | 2 Years |
| M.A. (Rural Economics) | 2 Years |
| M.A. (Sanskrit) | 2 Years |
| M.A. (Urdu) | 2 Years |
| M.Lib.Sc. | 2 Years |
| Ph.D. (Bengali) | 3 Years |
| Ph.D. (Economics) | 3 Years |
| Ph.D. (English) | 3 Years |
| Ph.D. (Gandhian Studies) | 3 Years |
| Ph.D. (Geography) | 3 Years |
| Ph.D. (Hindi) | 3 Years |
| Ph.D. (History) | 3 Years |
| Ph.D. (Persian) | 3 Years |
| Ph.D. (Philosophy) | 3 Years |
| Ph.D. (Political Science) | 3 Years |
| Ph.D. (Psychology) | 3 Years |
| Ph.D. (Rural Economics) | 3 Years |
| Ph.D. (Sanskrit) | 3 Years |
| Ph.D. (Urdu) | 3 Years |
| Post Graduate Diploma in Social Work & Rural Development | 1 Years |
| Certified Course in Yog Science | 2 Years |
| Engineering Courses | |
| Certificate Course in Thematic Surveying by Remote Sensing | 1 Years |
| Medical Courses | |
| Diploma in Counselling Psychology | 2 Years |
| Science Courses | |
| M.Sc. (Biotechnology) | 2 Years |
| M.Sc. (Botany) | 2 Years |
| M.Sc. (Chemistry) | 2 Years |
| M.Sc. (Home Science) | 2 Years |
| M.Sc. (Physics) | 2 Years |
| M.Sc. (Statistics and Computer Applications) | 2 Years |
| M.Sc. (Zoology) | 2 Years |
| Ph.D. (Botany) | 3 Years |
| Ph.D. (Chemistry) | 3 Years |
| Ph.D. (Home Science - Foods and Nutrition) | 2 Years |
| Ph.D. (Mathematics) | 3 Years |
| Ph.D. (Physics) | 3 Years |
| Ph.D. (Zoology) | 3 Years |
| Management Courses | |
| M.A. (Personnel Management and Industrial Relations) | 2 Years |
| Post Graduate Diploma in Business Management | 2 Years |
| Commerce Courses | |
| M.Com. (e-Commerce) | 2 Years |
| Ph.D. (Commerce) | 3 Years |
| Law Courses | |
| L.L.M. | 2 Years |
Affiliated Colleges
| S.N. | Colleges Name |
| --- | --- |
| 1 | Mahadeo Singh College, Bhagalpur |
| 2 | Muslim Minority College, Bhagalpur |
| 3 | Sharda Jhunjhunwala Mahila College, Bhagalpur |
| 4 | Tarar College, Tarar, Ghogha, Bhagalpur |
| 5 | B.L. Sarraf Commerce College, Naugachia |
| 6 | S.D.M.Y. College, Dhoraiya, Banka |
| 7 | C.M. College, Bounsi |
| 8 | D.N. Singh College, Bhusia, Rajaun |
| 9 | Shyama Prasad Mahila College, Jamui |
| 10 | L.N.B.J. Mahila College, Bhramarpur, Bhagalpur |
| 11 | M.S. College, Alauli, Sonihar, Khagaria |
| 12 | R. Lal College, Lakhisarai |
| 13 | Mahila College, Barhiya |
| 14 | Sanjay Gandhi Mahila College, Sheikhpura |
| 15 | S.S. College, Mehus, Sheikhpura |
| 16 | International College, Ghosaith |
| 17 | C.N.B. College, Hathiyama, Sheikhpura |
| 18 | V.N.S. Law Institute, Munger |
| 19 | S.B.N. College, Garhi Rampur, Munger |
| 20 | A.K. Gopalan College, Sultanganj |
| 21 | S.S.P.S. College, Shambhuganj, Banka |
| 22 | S.P. Yadav College, Katoria |
| 23 | Sarswati Arjun Aklavya Mahavidyalaya, Jamui |
| 24 | Dhanraj Singh College, Sikandara, Jamui |
| 25 | S.K. College, Lohanda, Sikandara, Jamui |
| 26 | City College, Bhagalpur |
| 27 | Sarbjanik Mahavidyalaya, Sarvodaynagar, Banka |
| 28 | Mahant Ayodhya Chandrashekhar Yadav College, Dhakamore, Banka |
B.Ed. Colleges
| S.N. | Colleges Name |
| --- | --- |
| 1 | B.Ed. Education, S.M. College, Bhagalpur |
| 2 | Govt. Teachers' Training College, Bhagalpur |
| 3 | Teachers' Training College, Barari, Bhagalpur |
| 4 | Bimal Bibhuti College Of Education, Sabour, Bhagalpur |
| 5 | Puranmal Bajoria B.Ed. College, Champanagar, Bhagalpur |
| 6 | Mahatma Gandhi Teachers' Training College, Katoria, Banka |
| 7 | Sri Krishna Manorama College, Shambhuganj, Banka |
| 8 | Jamui B.Ed. College, Gadi Katona, Jamui |
| 9 | Mahatma Gandhi B.Ed. College, Ashokdham, Chouki, Lakhisarai |
| 10 | B.Ed. Teachers' Training College, Chandra Nagar, Bijay Lodge, Khagaria |
| 11 | Rahman Foundation |
| 12 | New Horizon Teachers' Training College, Bhagalpur |
| 13 | B.Ed. College Of Education, Dhouria, Banka |
| 14 | Adwait Mission Training College, Bounsi, Banka |
| 15 | Madhwan Memorial College Of Education, Shivdham, Baunsi, Banka |
Constituent Colleges
| S.N. | Colleges Name |
| --- | --- |
| 1 | T. N. B. College, Bhagalpur |
| 2 | S. M. College, Bhagalpur |
| 3 | RD & DJ College, Munger |
| 4 | Marwari College, Bhagalpur |
| 5 | J. P.College, Narainpur |
| 6 | Murarka College, Sultanganj |
| 7 | J. R. S. College, Jamalpur (Munger) |
| 8 | P. B. S. College, Banka |
| 9 | S. K. R. College, Barbihga |
| 10 | B. N. M. College, Barhiya (Lakhisarai) |
| 11 | G. B. College, Naugachia |
| 12 | S. S. V. College, Kahalgaon |
| 13 | J. M. S. College, Munger |
| 14 | H. S. College, Haveli Kharagpur |
| 15 | K.D.College, Gogari |
| 16 | Koshi College, Khagaria |
| 17 | K. M. D. College, Parbatta |
| 18 | D. S. M. College, Jhajha |
| 19 | B. R. M. College, Munger |
| 20 | R. S. College, Tarapur |
| 21 | K. K. M. College, Jamui |
| 22 | R. D. College, Shekhpura |
| 23 | Bhagalpur National College, Bhagalpur |
| 24 | T. N. B. Law College, Bhagalpur |
| 25 | K. S. S. College, Lakhisarai |
| 26 | Jamalpur College, Jamalpur (Munger) |
| 27 | Madan Ahilya College, Naugachhia |
| 28 | Mahila College, Khagaria |
| 29 | Sabour College, Sabour |