University of Gour Banga Exam Result 2023
Onlineresultportal.com | Updated: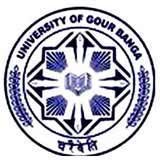 The University of Gour Banga is a Public University established by the West Bengal Legislative Assembly in 2008 in Malda District in the Indian State of West Bengal. This affiliating University provides affiliation to almost all colleges which are spread out at Malda, North Dinajpur and South Dinajpur. This includes 34 colleges of general degree, law and teachers training sectors providing undergraduate courses in Arts, Science, Commerce, Law and Education. Moreover in some colleges postgraduate courses are also taught in various disciplines. Overall, students are attracted towards the main campus of the University of Gour Banga to pursue their higher education. In the main campus, postgraduation courses are offered in the subjects of Botany, Chemistry, Computer Science, Economics, Geography, Physics, Zoology and Mathematics.
The University of Gour Banga is recognized by the University Grants Commission and the West Bengal Government. This University is also loaded with world-class facilities like hi-tech campus, good library, hostels, sports, auditorium, computer centre, etc. Moreover, this University is also responsible to guide its students in national and international platforms by conducting various research and exchange programmes with leading institutes and companies. Interested students who want to receive quality higher education from the University of Gour Banga are advised to check its official website- www.ugb.ac.in for admission information, courses, fee structures, about the University and also other updated details and notifications. In addition to this, other educational websites like www.onlineresultportal.com also provides details and information about all Indian Universities along with results of various competitive examinations.

Details of University of Gour Banga
Name
University of Gour Banga
Affiliations
UGC
Contact No
03512 223 666
Website
www.ugb.ac.in
Founded
10 March 2008
Email
registtar@ugb.ac.in
Address
Mokdumpur
City
Malda -732103
State
West Bengal
Country
India
List of courses offered by University of Gour Banga

Degree
Duration
Arts Courses
B.A. (Arabic)
3 Years
B.A. (Bengali)
2 Years
B.A. (Education)
3 Years
B.A. (English)
3 Years
B.A. (Geography)
3 Years
B.A. (Hindi)
3 Years
B.A. (Hons.) (Geography)
3 Years
B.A. (Hons) (Arabic)
3 Years
B.A. (Hons.) (Bengali)
3 Years
B.A. (Hons.) (Economics)
3 Years
B.A. (Hons.) (Economics)
3 Years
B.A. (Hons.) (Education)
3 Years
B.A. (Hons.) (English)
3 Years
B.A. (Hons) (History)
3 Years
B.A. (Hons) (Philosophy)
3 Years
B.A. (Hons) (Political Science)
3 Years
B.A. (Hons) (Sanskrit)
3 Years
B.A. (Hons) (Sociology)
3 Years
B.A. (Hons) (Urdu)
3 Years
B.A. (Philosophy)
3 Years
B.A. (Political Science)
3 Years
B.A. (Sanskrit)
3 Years
B.A. (Sociology)
3 Years
B.P.Ed.
3 Years
M.A. (Arabic)
2 Years
M.A. (Bengali)
2 Years
M.A. (Education)
2 Years
M.A. (English)
2 Years
M.A. (History)
2 Years
M.A. (Sanskrit)
2 Years
M.A. (Sociology)
2 Years
Science Courses
B.Sc. (Botany)
3 Years
B.Sc. (Chemistry)
3 Years
B.Sc. (Home Science)
3 Years
B.Sc. (Hons.) (Zoology)
3 Years
B.Sc. (Hons.) (Botany)
3 Years
B.Sc. (Hons.) (Chemistry)
3 Years
B.Sc. (Hons.) (Computer Science)
3 Years
B.Sc. (Hons) (Mathematics)
3 Years
B.Sc. (Hons) (Physics)
3 Years
B.Sc. (Hospitality Management & Dietetic)
3 Years
B.Sc. (Mathematics)
3 Years
B.Sc. (Physics)
3 Years
B.Sc. (Zoology)
3 Years
M.Sc. (Mathematics)
2 Years
Mass Communications Courses
B.A. (Hons) (Mass Communication and Journalism)
3 Years
Commerce Courses
B.Com.
3 Years
B.Com. (Hons.)
3 Years
Information Technology Courses
B.C.A.
3 Years
B.Sc. (Information Technology)
3 Years
Law Courses
B.A. + L.L.B.
5 Years
List of colleges affiliated with University of Gour Banga

City
College Name
Dakshin Dinajpur
1
Balurghat B.Ed. College
2
Balurghat College
3
Balurghat Law College
4
Gangarampur B.Ed. College
5
Jamini Mazumder Memorial College
Malda
1
Chanchal College
2
David Hare Teachers' Training College
3
Gazole Mahavidyalya
4
Gour Mahavidyalya
5
Government Teacher's Training College
6
Harishchandrapur College
7
Holy Child B.Ed. College
8
Kaliachak College
9
Pakuahat Teacher's Education College
10
Samsi College
11
South Malda College
12
Uttar Banga B.P.Ed. College
13
Uttar Banga Primary Teacher's Training Institute - UBPTTI
14
Uttar Banga Women's B.Ed College
15
Vivekananda Teachers Training College
Uttar Dinajpur
1
Raiganj Surendranath Mahavidyalaya