Vardhman Mahaveer Open University Exam Result 2023
Onlineresultportal.com | Updated: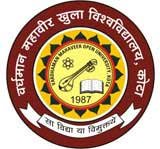 Vardhaman Mahaveer Open University was formerly known as Kota Open University located at Kota in the Indian State of Rajasthan. Though it was established on 23rd July 1987, but it was renamed as Vardhaman Mahaveer Open University on 21st September 2002. This is one of the pioneering educational institutes for open learning in Rajasthan. Though the University's headquarter is located at Kota but its territorial jurisdiction extends whole of Rajasthan.
This Open University provides flexible, innovative and cost-effective system of education to large segment of people particularly rural people, disadvantaged people and in-service people. Every year over one lakh students were studying in the University and it also consists of seven regional centre and study centre in cities in addition to a special Centre at New Delhi.
This premium University is recognized by Commonwealth of Learning (COL), National Assessment and Accreditation Council (NAAC), University Grants Commission (UGC) and Distance Education Council (DEC). The University offers bachelors, masters, diploma and certificate programmes in various courses under the faculty of Commerce & Management, Continuing Education, Education, Science & Technology and Humanities & Social Sciences.
This is also taught in its study centers and regional centers of Ajmer, Bikaner, Jaipur, Jodhpur, Kota, Udaipur and Bharatpur. Interested students can check Vardhaman Mahaveer Open University's official website- www.vmou.ac.in for details about admission, results, courses, fees and other important notifications. In addition to this, www.onlineresultportal.com is also helpful for obtaining information of all Universities and results of various examinations.

Details of Vardhman Mahaveer Open University
Name
(VMOU) Vardhman Mahaveer Open University
Affiliations
UGC
Contact No
0744 279 7000
Website
https://www.vmou.ac.in/
Founded
1987
Email
rcjdr@vmou.ac.in
Address
Rawatbhata Rd, Vardhaman Mahaveer Open University, Akelgarh, Kota, Rajasthan
State
Rajasthan
Country
India
List of courses offered by Vardhman Mahaveer Open University

| S.N. | Programmes on Offer |
| --- | --- |
| B.A. (Economics) | 3 Years |
| B.A. (Education) | 3 Years |
| B.A. (Geography) | 3 Years |
| B.A. (Hindi Literature) | 3 Years |
| B.A. (History) | 3 Years |
| B.A. (Mathematics) | 3 Years |
| B.A. (Political Science) | 3 Years |
| B.A. (Psychology) | 3 Years |
| B.A. (Public Administration) | 3 Years |
| B.A. (Rajasthani) | 3 Years |
| B.A. (Sanskrit) | 3 Years |
| B.A. (Sociology) | 3 Years |
| B.A. (Urdu) | 3 Years |
| B.Ed. | 1 Years |
| B.S.W. | 3 Years |
| Bachelor of Library and Information Science (B.Lib.I.Sc.) | 1 Years |
| M.A. (Economics) | 2 Years |
| M.A. (Education) | 2 Years |
| M.A. (English) | 2 Years |
| M.A. (Gandhian Studies) | 2 Years |
| M.A. (Geography) | 2 Years |
| M.A. (Hindi) | 2 Years |
| M.A. (History) | 2 Years |
| M.A. (Mathematics) | 2 Years |
| M.A. (Political Science) | 2 Years |
| M.A. (Psychology) | 2 Years |
| M.A. (Public Administration) | 2 Years |
| M.A. (Rajasthani) | 2 Years |
| M.A. (Sanskrit) | 2 Years |
| M.A. (Sociology) | 2 Years |
| M.Lib.Sc. | 2 Years |
| M.Phil. | 2 Years |
| M.S.W. | 2 Years |
| Certificate in Ayurveda | 2 Years |
| Certified Course in Food and Nutrition | 2 Years |
| B.Sc (Mathematics, Physics, Chemistry) | 3 Years |
| B.Sc. (Biotechnology) | 3 Years |
| B.Sc. (Botany) | 3 Years |
| B.Sc. (Botany, Chemistry and Zoology) | 3 Years |
| B.Sc. (Chemistry) | 3 Years |
| B.Sc. (Economics) | 3 Years |
| B.Sc. (Geography) | 3 Years |
| B.Sc. (Mathematics) | 3 Years |
| M.Sc. (Botany) | 2 Years |
| M.Sc. (Chemistry) | 2 Years |
| M.Sc. (Computer Science) | 2 Years |
| M.Sc. (Geography) | 2 Years |
| M.Sc. (Mathematics) | 2 Years |
| M.Sc. (Physics) | 2 Years |
| M.Sc. (Zoology) | 2 Years |
| Ph.D. | 2 Years |
| Diploma in Health Education & Nutrition | 1 Years |
| B.B.A. | 3 Years |
| M.B.A. | 2 Years |
| B.A. (Journalism and Mass Communication) | 3 Years |
| Bachelor of Journalism and Mass Communication (B.J.M.C.) | 3 Years |
| M.A. (Mass Communication & Journalism) | 2 Years |
| M.A. (Journalism) | 2 Years |
| MJMC (Journalism & Mas Communication) | 2 Years |
| Diploma in Mass Communication | 1 Years |
| B.Com. | 3 Years |
| M.Com. | 2 Years |
| Diploma in Culture and Tourism (DCT) | 1 Years |
| Certificate in Culture and Tourism (CCT) | 1 Years |
| B.C.A. | 3 Years |
| M.C.A. | 3 Years |
| P.G.D.C.A. | 1 Years |
| PGDLL | 1 Years |
| Diploma in Naturopathy - ND | 12 Months |
| Diploma in Yoga | 1 Years |
| Post Graduate Diploma in Yoga | 1 Years |
List of colleges affiliated with Vardhman Mahaveer Open University

| S.N. | College Name |
| --- | --- |
| 1 | School of Commerce & Management |
| 2 | School of Continuing Education |
| 3 | School of Education |
| 4 | School of Science & Technology |
| 5 | School of Humanities & Social Science |