Vidyasagar University Exam Result 2023
Onlineresultportal.com | Updated: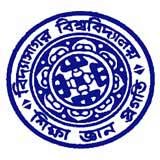 Vidyasagar University is named after the great son of Bengal and one of the doyens of Indian Renaissance- Pandit Ishwar Chandra Vidyasagar. This University was established by the mathematician and statistician from the University of Cambridge, Prof. Anil Kumar Gain in 1981 at Medinipur District of Southern part of West Bengal. This University is recognized by the University Grants Commission (UGC) and the National Assessment and Accreditation Council (NAAC) has awarded "B" grade upon this seat of higher learning.
The total area of the campus of Vidyasagar University is around 182 acres which consists of the main campus and the residential campus. Around 105 colleges belonging to the parts of Medinipur and other parts of West Bengal are affiliated by Vidyasagar University. Moreover, there are around 1500 students studying in various postgraduate courses where quality education is guaranteed by the concerned academic departments of Arts, Science and Commerce. Experienced and dynamic faculty members of Vidyasagar University teaches various subjects of Bengali, Business Administration, Commerce with Farm Management, Economics with Rural Development, English, Hindi, History, Library & Information Science, Anthropology, Computer Science, Botany & Forestry, Applied Mathematics with Oceanology & Computer Programming, Aquaculture Management & Technology, Remote Sensing & GIS and many more dynamic subjects on the long academic list of Vidyasagar University. Moreover for advanced studies MOU is also signed between Vidyasagar University and Yunnan Minzu University (China) and University of Lodz (Poland).
Admission to various courses of Vidyasagar University is totally given on merit while the research level programmes one has to qualify for the NET, GATE, SET and RET. Students are advised to check the official website- www.vidyasagar.ac.in for admission details, course, fees structures and other important updates and notifications. Moreover, www.onlineresultportal.com is also helpful for the students to access more details about other Indian Universities also.
Latest Updates:

Result Announcement

Date
21-09-2021
Details of Vidyasagar University
Name
Vidyasagar University
Affiliations
UGC
Contact No
03222 276 554
Website
www.vidyasagar.ac.in
Founded
29 September 1981
Email
registrar@mail.vidyasagar.ac.in
Address
Vidyasagar University Road, Rangamati
City
Medinipur
State
West Bengal
Country
India
List of courses offered by Vidyasagar University

| Degree | Duration |
| --- | --- |
| B.A. (Hons.) (Anthropology) | 3 Years |
| B.A. (Hons.) (Geography) | 3 Years |
| B.A. (Hons.) (Santali) | 3 Years |
| B.A. (Hons.) (Bengali) | 3 Years |
| B.A. (Hons.) (Education) | 3 Years |
| B.A. (Hons.) (English) | 3 Years |
| B.A. (Hons) (Hindi) | 3 Years |
| B.A. (Hons) (History) | 3 Years |
| B.A. (Hons.) Music | 3 Years |
| B.A. (Hons) (Philosophy) | 3 Years |
| B.A. (Hons) (Political Science) | 3 Years |
| B.A. (Hons) (Sanskrit) | 3 Years |
| B.A. (Hons) (Sociology) | 3 Years |
| B.A. (Travel and Tourism Management) | 3 Years |
| B.Ed. | 2 Years |
| B.P.Ed. | 3 Years |
| Bachelor of Library and Information Science (B.Lib.I.Sc.) | 1 Years |
| M.A. (Anthropology) | 2 Years |
| M.A. (Bengali) | 2 Years |
| M.A. (Economics & Rural Development) | 2 Years |
| M.A. (English) | 2 Years |
| M.A. (Geography) | 2 Years |
| M.A. (History) | 2 Years |
| M.A. (Philosophy) | 2 Years |
| M.A. (Political Science) | 2 Years |
| M.A. (Sanskrit) | 2 Years |
| M.A. (Social Work) | 2 Years |
| M.A. (Sociology) | 2 Years |
| M.Ed. | 2 Years |
| M.Lib.Sc. | 2 Years |
| M.P.Ed. | 2 Years |
| M.Phil. (Bengali) | 2 Years |
| M.Phil. (Economics) | 2 Years |
| M.Phil. (Hindi) | 2 Years |
| M.Phil. (History) | 2 Years |
| M.Phil. (Political Science) | 2 Years |
| M.Phil. (Psychology) | 2 Years |
| M.Phil. (Sanskrit) | 2 Years |
| M.Phil. (Women's Studies) | 2 Years |
| M.S.W. | 2 Years |
| Ph.D. (Bengali) | 3 Years |
| Ph.D. (Economics) | 3 Years |
| Ph.D. (English) | 3 Years |
| Ph.D. (History) | 3 Years |
| Ph.D. (Library & Information Science) | 3 Years |
| Ph.D. (Philosophy) | 3 Years |
| Ph.D. (Political Science) | 3 Years |
| Ph.D. (Sanskrit) | 3 Years |
| Ph.D. (Sociology) | 3 Years |
| Ph.D. (Biomedical Engineering) | 3 Years |
| B.Sc. (Hons.) (Physiology) | 3 Years |
| M.Sc. (Human Physiology) | 2 Years |
| B.Sc. (Hons.) (Anthropology) | 3 Years |
| B.Sc. (Hons.) (Biotechnology) | 3 Years |
| B.Sc. (Hons.) (Economics) | 3 Years |
| B.Sc. (Hons.) (Statistics) | 3 Years |
| B.Sc. (Hons.) (Zoology) | 3 Years |
| B.Sc. (Hons.) (Botany) | 3 Years |
| B.Sc. (Hons.) (Chemistry) | 3 Years |
| B.Sc. (Hons.) (Computer Science) | 3 Years |
| B.Sc. (Hons.) (Electronics) | 3 Years |
| B.Sc. (Hons.) Geology | 3 Years |
| B.Sc. (Hons) (Mathematics) | 3 Years |
| B.Sc. (Hons) (Microbiology) | 3 Years |
| B.Sc. (Hons.) (Nutrition) | 3 Years |
| B.Sc. (Hons) (Physics) | 3 Years |
| B.Sc. (Industrial Chemistry) | 3 Years |
| B.Sc. (Industrial Fish & Fisheries) | 3 Years |
| B.Sc. (Office Management Secretarial Practice) | 3 Years |
| M.Phil. (Anthropology) | 2 Years |
| M.Phil. (Computer Science) | 2 Years |
| M.Phill. (Life Sciences) | 2 Years |
| M.Sc. (Anthropology) | 2 Years |
| M.Sc. (Applied Botany) | 2 Years |
| M.Sc. (Applied Mathematics) | 2 Years |
| M.Sc. (Aquaculture & Fishery Microbiology) | 2 Years |
| M.Sc. (Aquaculture) | 2 Years |
| M.Sc. (Biochemistry) | 2 Years |
| M.Sc. (Biotechnology) | 2 Years |
| M.Sc. (Botany and Forestry) | 2 Years |
| M.Sc. (Botany) | 2 Years |
| M.Sc. (Chemistry) | 2 Years |
| M.Sc. (Computer Science) | 2 Years |
| M.Sc. (Economics) | 2 Years |
| M.Sc. (Electronics) | 2 Years |
| M.Sc. (Microbiology) | 2 Years |
| M.Sc. (Physics) | 2 Years |
| M.Sc. (Physiology) | 2 Years |
| M.Sc. (Remote Sensing and GIS) | 2 Years |
| M.Sc. (Zoology) | 2 Years |
| Ph.D. (Anthropology) | 3 Years |
| Ph.D. (Applied Mathematics) | 3 Years |
| Ph.D. (Aquaculture) | 3 Years |
| Ph.D. (Biochemistry) | 3 Years |
| Ph.D. (Biotechnology) | 3 Years |
| Ph.D. (Botany) | 3 Years |
| Ph.D. (Chemistry) | 3 Years |
| Ph.D. (Computer Science) | 3 Years |
| Ph.D. (Electronic Science) | 3 Years |
| Ph.D. (Microbiology) | 3 Years |
| Ph.D. (Physics) | 3 Years |
| Ph.D. (Zoology) | 3 Years |
| Post Graduate Diploma in Applied Computer Science | 1 Years |
| M.B.A. | 2 Years |
| B.Com. (Hons.) | 3 Years |
| M.Com. | 2 Years |
| M.Phil. (Commerce) | 1 Years |
| Ph.D. (Commerce) | 3 Years |
| B.C.A. | 3 Years |
| M.C.A. | 3 Years |
| L.L.B. | 3 Years |
List of colleges affiliated with Vidyasagar University

City
College Name
Kolkata
1
Sarsuna Law College - SLC
2
Vidyasagar School of Social Works - VSSW
Medinipur
1
Chandrakona Vidyasagar Mahavidyalaya
2
Debra Thana Sahid Kshudiram Smriti Mahavidyalaya
3
Deshapran College of Teachers' Education
4
Garhbeta College
5
Haldia Government College
6
Haldia Institute of Education
7
Haldia Law College - HLC
8
K.D. College of Commerce
9
Kabi Sukanta Secondary Teachers' Treaning Institute
10
Khejuri College
11
Mahishadal Girl's College
12
Mahishadal Raj College
13
Midnapore College - Autonomous
14
Moyna College
15
Oriental Institute of Science and Technology - OIST
16
Purba Medinipur B.Ed College
17
Sitananda College
18
Subarnarekha Mahavidyalaya
19
Subhas Chandra Basu B.Ed. Training College
20
Vidyasagar Institute of Health
21
Vivekananda Mission Mahavidyalaya
22
Vivekjyoti College
23
Yogoda Satsanga Palpara Mahavidyalaya
Midnapore
1
Bajkul Milani Mahavidyalaya
2
Belda College
3
Bhatter College
4
Egra Sarada Sashi Bhusan College
5
Grahbeta College
6
Hijli College
7
International Institute of Maritime Studies and Research
8
Jhargram Raj College
9
Kharagpur College
10
Kharagpur Tribal Teacher's Training College
11
Midnapore Institute of Education
12
Midnapore Law College
13
Mugberia Gangadhar Mahavidyalaya
14
Narajole Raj College
15
Panskura Banamali College
16
Pingla Thana Mahavidyalaya
17
Prabhat Kumar College
18
Raja Narendra Lal Khan Women's College
19
Ram Nagar College
20
Ratulia Secondary Teacher's Training Institute
21
Sabang Sajani Kanta Mahavidyalaya
22
Seva Bharati Mahavidyalaya
23
Sevayatan Sikshan Mahavidyalaya
24
Silda Chandara Sekhar College
25
Sukumar Sengupta Mahavidyalaya
26
Vidyasagar Teacher's Training College