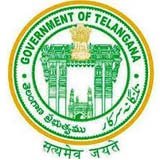 The Telangana Board of Secondary Education is a Board of Education in the state for both public as well as private schools under the state government of Telangana. Formed in the year 2014, it controls and maintains the secondary education in the state and offers aspirants various courses for different occupations and prepares them for university degrees.
Directorate of Government Examinations (DTE) is an independent department functioning under the ministry of secondary education, Government of Telangana. It is DGE office that conducts SSC/OSSC examinations twice a year along with other various minor examinations. Every year lakhs of students enrolled for SSC annual examination in the month of March and Advanced Supplementary Examination in the month of May/June.
In addition to SSC examination, other minor examinations conducted by DTE's office include First year and Second Year, Language Pandit (UPT/HPT/TPT) Training Examination, National Talent Search Examination, PPTTC Examinations, Technical TTC Examinations etc.
The official site to know more about Secondary Board of Education in the state of Telangana is bsetelangana.org from where the students can get all the relevant information of results, hall tickets, fee structure, syllabus, model test papers etc. Aspirants can also visit online education portal onlineresultportal.com that offers a complete knowledge about all the boards, universities, polytechnics and other education institutes of various states across the country.