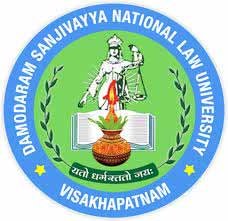 Keeping in mind the growing demands for quality law schools, the Government of Andhra Pradesh established the Andhra Pradesh University of Law in the year 2008. However, in the year 2012, the University was renamed and came to be known as 'Damodaram Sanjivayya National Law University' (DSNLU). The main campus of the University is at Sabbavaram, Visakhapatnam, Andhra Pradesh, India. Also, the institute has 2 branches that are situated at Nizamabad and Kadapa.
As per the 'Common Law Admission Test' and centralized education protocols, undergraduates can become eligible for the combined 5-year Bachelor of Arts + Bachelor of Laws (BALLB) course at the University. Also, the educational center offers post-graduate programs such as the Master of Law (LLM), Doctor of Law (LLD), and Doctorate of Philosophy (Ph.D.) courses.
DSNLU is a National Law University and has signed MOUs with other national law universities as well. As part of the law courses, the students are given practical training where they have to attend workshops and moot courts. Also, court visits and internships in law offices are part of the course curriculum.
The permanent and guest faculty members at DSNLU are distinguished law professionals and have varied years of experience at other renowned Indian National Law Universities.
Aspiring students can visit the University's official website https://dsnlu.ac.in/ for gathering information on the exam rules, available courses, various amenities and other important details. For accessing a comprehensive database of the different state boards, the site https://www.onlineresultportal.com/ can be browsed as well. On the site, students can find relevant information on admission rules, online application process, latest notifications, and other vital links for Indian Universities.
DSNLU Exam Result
The Damodaram Sanjivayya National Law University (DSNLU) makes available the results for its different semester exams of various courses via online mode. Applicants who have appeared for the exams that the DSNLU conducts should visit its official website, https://dsnlu.ac.in/, to view their respective results.
The DSNLU conducts a host of UG and PG courses in the field of Law. These include Master of Law (LLM), Bachelor of Law (LLB), Doctorate of Law (LLD), the Bachelor of Law – Bachelor of Legislative Law (BA LLB), among others.
The DSNLU authorities release the results on the official website of the University and make the announcement for the same. Thereafter, the students should browse the website to download their results for their records.
Students are also advised to check their results for any discrepancies. If they want any corrections to be made, they have to contact the DSNLU authorities. Also, they can apply for re-evaluation of their exam papers.
   Details of Damodaram Sanjivayya National Law University

  Full Name
 Damodaram Sanjivayya National Law University (DSNLU)
  Affiliations
 UGC
  Contact No
 089242 48216
  Website
 https://dsnlu.ac.in/
  Founded
 2008
  Email
 registar@dsnlu.ac.in
  Address
 Nyayaprastha, Sabbavaram, Visakhapatnam, Andhra Pradesh
  City
 Visakhapatnam
  State
 Andhra Pradesh
  Country
 India
List of courses offered by Damodaram Sanjivayya National Law University

  Courses
   Duration
Science Courses
Ph.D. 2 Years
Law Courses
B.A. + L.L.B. (Hons) 5 Years
L.L.B. 3 Years
L.L.M. 2 Years
LL.D. 3 Years
List of colleges affiliated with Damodaram Sanjivayya National Law University

0 Affiliated Colleges