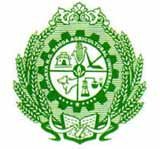 Acharya N. G. Ranga Agricultural University is a public agricultural university which better known as Andhra Pradesh Agricultural University since its establishment in 12 June 1964. Afterwards,it was renamed as Acharya N. G. Ranga Agricultural University on 7 November 1996 in honor of the distinguished Parliamentarian and Kisan Leader, Acharya N. G. Ranga. The establishment of this University led to the help of the students and the farmers of 13 districts of new State of Andhra Pradesh with great significance and enthusiasm. Furthermore, this University is recognized by the University Grants Commission and National Assessment and Accreditation Council.
On the academic façade, Acharya N. G. Ranga Agricultural University has 3 faculties viz; Agriculture, Agricultural Engineering & Technology and Home Science which offers both undergraduate and postgraduate programmes. Moreover, this University provides affiliation to over 12 colleges and 15 Polytechnic institutes. Various research centres and extension centres are also set up in their agro-climatic zones conducting research on various crops keeping in mind about the location and various needs. These research programmes are funded by ICAR, DBT, DST and other agencies. Students are also imparted quality education in courses like Agriculture, Agricultural Engineering, Food Technology, Home Science, Agri. Business Management and many more related subjects.
Young students and research scholars can take admission to this seat of higher learning to gain immense knowledge about agriculture and its related fields. Admission information and other details like fees structures, courses, admit card, admission forms, etc can be obtained within a few clicks at the official website of Acharya N. G. Ranga Agricultural University- www.angrau.ac.in . Moreover, www.onlineresultportal.com also provides information about all Indian Universities also.
Acharya NG Ranga Agricultural University Exam Result 2023 Details
University Name
Acharya N. G. Ranga Agricultural University (ANGRAU)
Location of University
Guntur, Andhra Pradesh, India
University Type
Government
Affiliations
UGC
Academic Session
2022-23
ANU Exam Mode
Offline
Mode to declaration of Results
Online
Status of Result 2023
Available Now
Exam Date
March 2023
Result Type
Semester/ Annual
Recently Declared Result
UG/PG Result
Result Link
Provided below
Official Website
https://angrau.ac.in

Acharya N. G. Ranga Agricultural University ANGRAU Exam Result 2023
The Acharya N. G. Ranga Agricultural University (ANGRAU) releases the results of its different semester and annual exams online on its official website, http://www.angrau.ac.in/.
At the ANGRAU, students can pursue a variety of undergraduate and postgraduate courses in different specializations. These include Bachelor of Technology (BTech), Master of Technology (MTech), Bachelor of Science (BSc), Bachelor of Home Science (BHSc), Doctor of Philosophy (PhD), among others.
After the results are declared for the various course exams, students have to visit the official website of the university to check and download their respective results. Also, to view their results online, the system prompts the pupils for some basic details (including Hall Ticket number, among others). Only after the student enters the mandatory details, they can access the results.
In cases that the student wants to apply for reevaluation of their exam papers, they are allowed to do so before the stipulated deadlines.
Students must also remember to keep a printout of their results for record purposes.
List of colleges affiliated with Acharya N. G. Ranga Agricultural University
|    College Name |   District Name |
| --- | --- |
| College of Agricultural Engineering | Guntur |
| College of Agricultural Engineering | Anantapur |
| College of Food Science & Technology | Guntur |
| College of Food Science & Technology | Kadapa |
| Agricultural College | Guntur |
| S.V. Agricultural College | Chittoor |
| Agricultural College | Srikakulam |
| Agricultural College | Kurnool |
| College of Agriculture | East Godavari |
| College of Home Science | Guntur |
| Agricultural Polytechnic | West Godavari |
| Agricultural Polytechnic | Visakhapatnam |
| Agricultural Polytechnic | Nellore |
| Agricultural Polytechnic | Anantapur |
| Agricultural Polytechnic | Kadapa |
| Agricultural Polytechnic | Krishna |
| Agricultural Polytechnic | Anantapur |
| Agricultural Polytechnic | – |