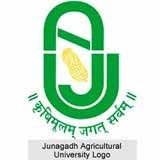 The agricultural education in Gujarat was first started by Junagarh Agricultural College in 1960. Earlier this College was affiliated under the Gujarat University and Saurashtra University. After the establishment of the Gujarat Agricultural University in 1972, Junagarh Agricultural College came under the affiliation of this University. Subsequently in 2004, Gujarat Agricultural University was divided into four different Universities and Junagadh Agricultural University is one of them. This University is also regarded to be among the top 10 Universities in India for biological research and is affiliated by ICAR. Moreover, the Junagadh Agricultural University is also the noted University for innovative research programs. This University has the multi-disciplinary research stations for various crops and sub-research stations and testing centers for the improvement of new varieties and hybrids of modified crops, fruits and vegetables. It is interesting to note that the first hybrid of bajra and castor were developed by the scientists of Junagadh Agricultural University.
Every year, a large number of students take admission to this University to study undergraduate, post-graduate and P.Hd programs in courses of Agriculture, Agricultural Engineering, Fisheries, Veterinary Science and Animal Husbandry and Agri Business Management. Moreover, Polytechnic programs include Horticulture, Agro-Processing, etc. This University provides admission to the students only based on merit. Junagarh University is the epitome of all round Agricultural development in its jurisdiction areas.
Aspiring students can have a look at its official website – www.jau.in for admission notifications, courses, fees structures and other details.
Junagadh Agricultural University Exam Result on jau.in
The Junagadh Agricultural University (JAU), which is spread over Junagadh and other districts of the Indian state of Gujarat, makes accessible the exam results of its different affiliated courses on its official web portal, http://www.jau.in/. Students who are awaiting the results of the JAU course exams have to visit its official website to view their results.
Once the JAU authorities release the examination results, you should browse the home page of its official portal. Now, locate the "Students' Corner" tab and proceed by tapping the "UG/PG Results" from its drop-down menu. Continue by clicking on the relevant result links, and then, you can view your result on the screen. It is always advisable to take a print copy of your exam results for your records.
At the JAU, aspiring candidates can submit their applications for a host of undergraduate, postgraduate, and polytechnic courses. The JAU offers courses in the field of Agriculture and Allied Sciences, including Agriculture Engineering, Agriculture, Horticulture, and Agri-Business Management.
    Details of Junagadh Agricultural University
  Full Name
Junagadh Agricultural University
  Affiliations
UGC
  Contact No
(Office) +91-285-2672080-90
  Website
www.jau.in
  Email
registrar@jau.in
  Founded
2004
  Address

Junagadh Agriculture University Moti Baug, Junagadh, Gujarat
  City
Junagadh
  State
Gujarat
  Country
India
List of courses offered by Junagadh Agricultural University

  Degree
   Duration
Engineering Courses
M.Tech. (Agricultural Engineering)
2 Years
Science Courses
B.F.Sc.
4 Years
B.V.Sc.
4½ Years
M.F.Sc.
2 Years
Ph.D. (Fisheries Science)
2 Years
Management Courses
M.B.A. (Agri-business)
2 Years
Agriculture Science and Technology Courses
B.Sc. (Agriculture)
4 Years
B.Sc. (Agronomy)
4 Years
B.Sc. (Hons) (Horticulture)
3 Years
B.Sc. (Hons.) (Agriculture)
3 Years
B.Sc. (Plant Breeding and Genetics)
3 Years
B.Tech. (Agricultural Engineering)
4 Years
M.Sc. (Agriculture)
2 Years
M.Sc. (Horticulture)
2 Years
M.V.Sc.
2 Years
Ph.D. (Agriculture Economics)
3 Years
List of colleges affiliated with
Junagadh Agricultural University

   S.No.
   College
Name
College of Agricultural Engineering and Technology