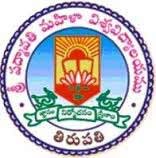 The base of Sri Venkateswara Vedic University (SVVU) is Tirupati that lies within the Chittoor district of Andhra Pradesh. In 2006, the University was established as part of the joint efforts of the former Governor, Sri Rameshwar Thakur Ji, along with the Andhra Pradesh State Government and Tirumala Tirupati Devasthanams (TTD). TTD is the sponsoring body of SVVU that emphasizes on Vedic studies.
The aim of the University is to research, protect, spread, and apply the wisdom that is contained in the Vedic literature for meeting the present day technology-based contemporary societal demands. As part of SVVU's endeavor towards this objective, they are teaching and researching the knowledge contained in the Vedic texts to their students.
The University pupils are groomed to become Vedic scholars. After their studies, they are able to recite and understand the mantras that are contained in the Vedas.
The applicants can apply for postgraduate and degree courses in Veda Bhashya at SVVU. The Vedic University attempts to propagate Vedic messages through their Vedasandesa programme. Aspiring students can enroll for courses in Acharya (MA), Visishacharya (M.Phil. ), Vidyavaridhi (Ph.D.) and Sastri (B.A.).
During their term at the University, the students can avail accommodation, gymnasiums, clothing, books, toiletries, medical benefits, yoga classes, extra-curricular activities, recreational facilities, tours, and laboratories.
To gather additional information about SVVU, the center's official website http://www.svvedicuniversity.ac.in/ can be visited. On the site, information about the different schemes, important events, publications, administration, placement opportunities, and various amenities are given. The aspirants also have the option of visiting the site https://www.onlineresultportal.com/ for accessing details on the varied Indian universities. The website has a listing of important notifications, latest updates, online admission processes, examination details, and courses offered, pertaining to the Universities.
Sri Venkateswara Vedic University Exam Result on svvedicuniversity.ac.in
The Sri Venkateswara Vedic University (SVVU), located at Tirupati in the Andhra Pradesh state of India, makes accessible the exam results for its varied affiliated courses on its official website, http://www.svvedicuniversity.ac.in/. Once the SVVU declares the results of its different semester exams and annual exams, candidates who have appeared for the exams should visit the official portal to download their results.
To view your results on the SVVU official web portal, you must go to the home page and click on the relevant result link. The system then prompts you for your login details, after which the examination results appear on the screen. In any case, you must take a print copy of your exam result for later reference. Upon noticing any errors in your exam result, you should get in touch with the SVVU authorities.
The SVVU offers a host of Diploma, Certification, Undergraduate and Postgraduate courses in Vedic studies. The different SVVU faculties include the Faculty of Veda, the Faculty of Agama, and the Faculty of Paurohitya.
    Details of Sri Venkateswara Vedic University

  Name
 SVVU (Sri Venkateswara Vedic University)
  Affiliations
 UGC
  Contact No
 0877 226 4651
  Website
 http://www.svvedicuniversity.ac.in/
  Founded
 2006
  Email
 info@svvedicuniversity.ac.in
  Address
 Chandragiri Bypass Road, Alipiri, Tirupati, Andhra Pradesh 517502
  City
 Tirupati
  State
 Andhra Pradesh
  Country
 India
List of courses offered by Sri Venkateswara Vedic University

  Courses
   Duration
B.A. (Shastri) 3 Years
M.A. (Acharya) 2 Years
List of colleges affiliated with Sri Venkateswara Vedic University