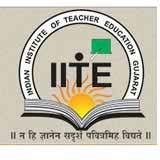 The establishment of Indian Institute of Teacher Education in the year of 2010 is outcome of Prime Minister Mr. Narendra Modi's brainchild who used to be the Chief Minister of Gujarat at that time. The concept of founding this University was found by him and thus the campus of Indian Institute of Teacher Education was launched at Gandhinagar in the Indian State of Gujarat. The main objective of this Institute is to develop and execute new curriculum of teacher's education that provides the necessary training and education to the upcoming teachers. Aspiring teachers are groomed well at professional levels.
At Indian Institute of Teacher Education, prospective teachers are trained on the basis of internationally benchmarked curriculum along with added ideas from the mixture of the intellectual traditions from India and the West. This seat of higher learning is trains the upcoming teachers to face and solve the issues and challenges of the students in the 21st century. This premium educational institute promotes the original tradition of teacher-student relationship (Guru-Shishya parampara) in diverse fields of humanities, arts, crafts, sciences, technologies and yoga (psychological and physical education). It is the centre of education and research where promising teachers were taught Education at Bachelor's, Master's and Doctorate levels. Moreover, special courses were also taught like Communication Skill, ICT, DIPTI, Drama, Dance, Painting and School Management Courses.
Every year hundreds of aspiring teachers take admission in this institute and bright minds are trained under the skilled faculty of Indian Institute of Teacher Education. Aspiring teachers can check its official website – www.iite.ac.in for admission procedures, courses, fees structures and other important notifications. Moreover, they can also check www.onlineresultportal.com for information about other Indian Universities and institutes as well.
Indian Institute of Teacher Education Exam Result on iite.ac.in
The Indian Institute of Teacher Education (IITE), traceable to Gandhinagar in the Gujarat state of India, makes available the exam results of its various affiliated courses on its official web portal, https://www.iite.ac.in/. Students who are awaiting the exam results of the IITE courses should browse its official website to view their results.
Once the IITE authorities release the exam results, you have to go to its official portal. Now, search the home page of the website for the "Student Corner" tab and select the "Student Login link" from its drop-down menu. Continue by logging into your account with your login details and following the system instructions. The system then displays your examination result on the screen. Keep a print copy of your exam result for reference purposes. Moreover, if you find any errors in your exam result, contact the IITE examiners for making the mandatory corrections.
The IITE has provisions for a host of undergraduate, doctoral, and postgraduate courses in the field of Education.

     Details of Indian Institute of Teacher Education
  Full Name
 Indian Institute of Teacher Education
  Affiliations
 UGC
  Contact No
 079 2324 3733
  Website
 www.iite.ac.in
  Email
 contact@iite.ac.in
  Founded
 2010
  Address
 KH Rd, Sector 14, Gandhinagar, Gujarat 382016
  City
 Gandhinagar
  State
 Gujarat
  Country
 India
List of courses offered by Indian Institute of Teacher Education

|   Degree |    Duration |
| --- | --- |
| Arts Courses | |
| B.Ed. | 1 Years |
| M.A. (Education) | 2 Years |
List of colleges affiliated with Indian Institute of Teacher Education

   S.No.
   College Name
0 College